SPS Disability Services
About
Sturgeon Public School's Disability Services team empowers and builds capacity through family centered services that create hope and possibilities. ☀️
Population
Families of children within Sturgeon County ages 2-18 with extraordinary needs, that have been approved for funding by FSCD.
Administration
Coordinator - Helen Lawrence
Helen.Lawrence@sturgeon.ab.ca
780-934-0609
Our Service
A branch of Sturgeon Public Schools
DS office is located within Gibbons School
Started as a pilot project in 2010 
Specialized support provided by the Disability Service (DS) Team to compliment learning and functioning in the home/community
Team provides support for the family and the child
Services are provided in home or in the community
Service delivery is flexible and may include:

in person or virtual support, 
direct or consultation, 
connecting and/or partnering with other resources/services/programs.
Service Provider funded by FSCD for Family Centered Services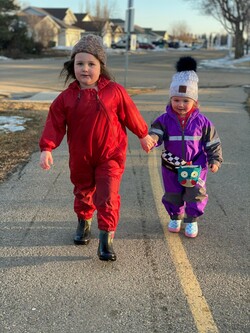 While most staff are employees of Sturgeon Public Schools, the program and DS team is funded by the FSCD* government program. *Family Support for Children with Disabilities
The FSCD Program recognizes:
that families are the primary source of care and support for children
that it is within the context of the family that the child develops 
Family centered service delivery reinforces the importance of viewing the family and child as an entire unit and respecting the values, cultural background and unique needs of each family. 
Services to focus on the priorities and functioning of the family, and related to activities that are most meaningful to them.
Families of children in pre-kindergarten to grade 12 with extraordinary needs, can apply for DS services for their family and child through application through FSCD.  
This is non-educational programming and geared to support skill development, participation, and functioning in meaningful day-to-day activities and experiences that will assist in both their life and educational journey. 
There are two types of services that Disability Services offers:
Behavioural/Development Supports (BDS)
Specialized Services (SS)
Service and Supports
The type, level and duration of FSCD services a family receives is based on the extraordinary needs of the child resulting from the child's developmental profile as well as strengths, abilities and resource needs of the family. 
Behavioural development services (BDS)
6 month contract 
Target 1 - 2 skills
1 or 2 clinicians (OT, SLP, Psych or PT) and a Home Facilitator 
Specialized services (SS)
1 year contract 
Trans-disciplinary approach
More intensive supports and services
Our Team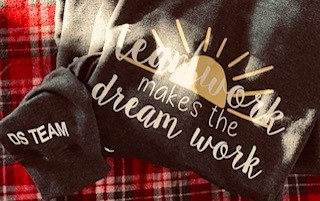 Our trans-disciplinary team may include:
A speech-language pathologist
An occupational therapist 
A psychologist
A physical therapist
A behaviour specialist
A home facilitator
A family coach
Who Can Apply for Services?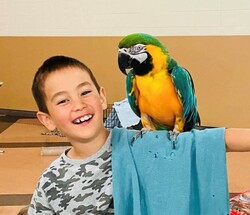 Parent/legal guardian of children with extraordinary needs:
Who is under 18 years of age 
With a diagnosed disability
*diagnosis for a disability that is due to a developmental, physical, sensory, mental or neurological condition or impairment, and/or health condition that significantly impacts their daily living activities such as eating, grooming, walking, interacting with others, playing, and problem solving (FSCD Disability Criteria)
You may recognize a family that may benefit from support to find/access community resources or handling the day-to-day challenges of raising a child with extraordinary needs, etc. The child may have developmental delays and/or extraordinary needs in areas or communication, behaviour, self-care, or adaptive functioning.
More Information: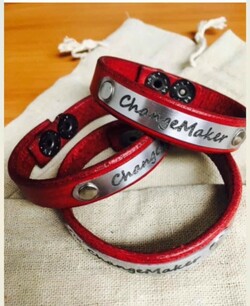 Contact Us: 
Helen Lawrence
Specialized Services Coordinator DS Team 
Helen.Lawrence@sturgeon.ab.ca 
780-939-4341  Ext.1265